The Modernist, 12.750m² office space and 369 apartments in Rotterdam Central District. A location beyond compare for people who live big. For brands that aim for the stars. For companies that embrace the future.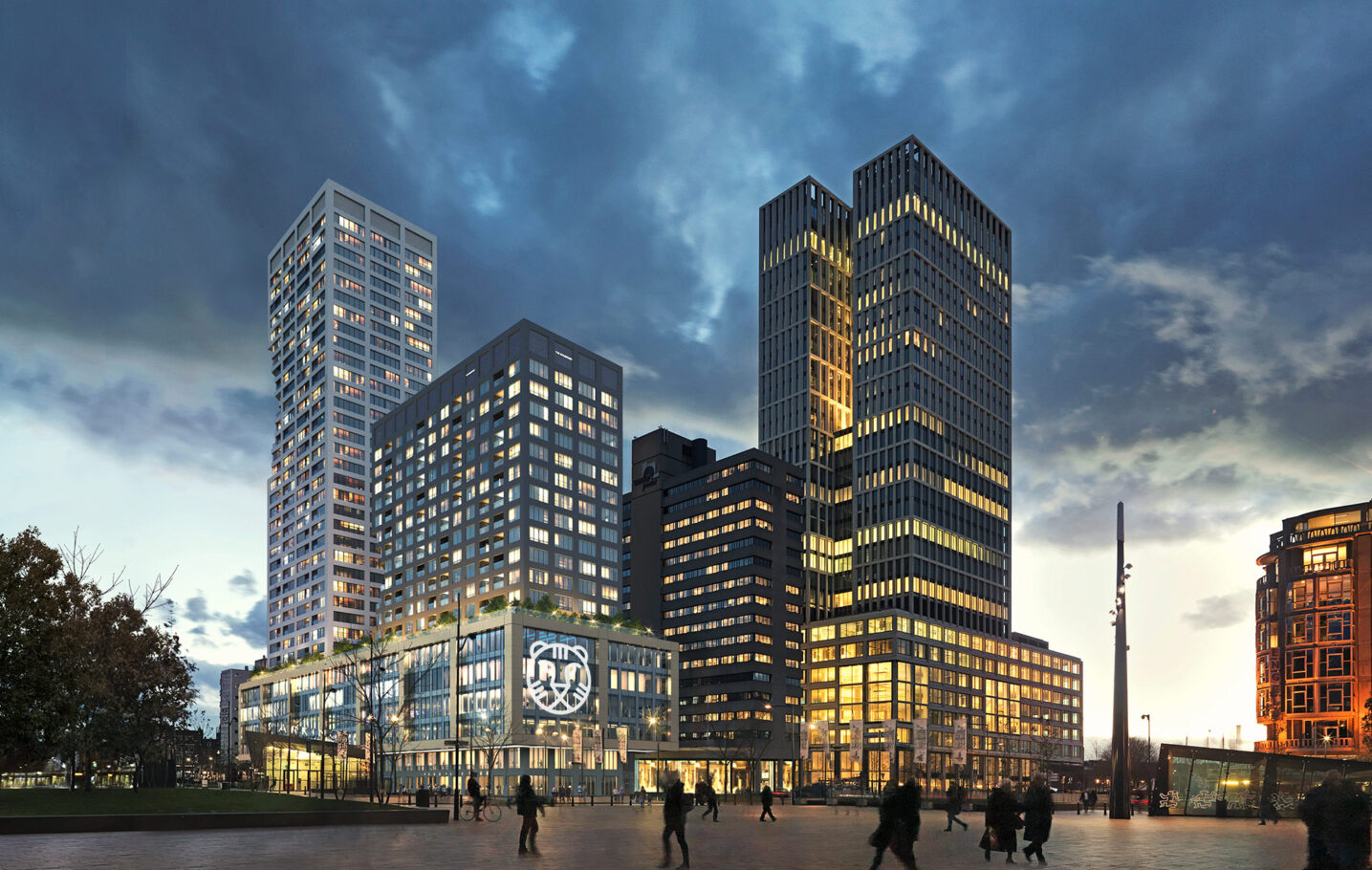 Introduction
The Modernist is a building that expresses the heart and soul of Rotterdam. It is a statement. A mentality. An icon of professionalism, creativity and good taste. Not everybody will have what it takes to step inside The Modernist, feel its energy and get to work there, but perhaps you will. Come on in.
Anyone who identifies with growth, pushing the boundaries, big-city attitudes and activities will feel at home in Rotterdam. If you are at one with a culture of innovation and a mentality of progress and development, Rotterdam is the obvious place to be.
The Modernist is the tangible essence of everything that Rotterdam represents: its style, qualities, opportunities, ambition and self-assurance.  The Modernist offers you the chance to show what you stand for. What your business stands for. And – even more importantly – where you want to go.
read more
The Bigger Picture
Rotterdam's Central District is the place where working, living, relaxing, going out and coming home all coincide. The Modernist links all of these aspects into a single concept. At street level, a mixed zone is characterised by high ceilings and transparency. High-quality catering and retail buzz with customers enjoying everything the two-storey plinth has to offer. Above here, in the low-rise part of the building, the large floor areas can be partitioned in a flexible way suitable for office businesses. Rising up from the world of work, two residential towers offer room for over three hundred apartments.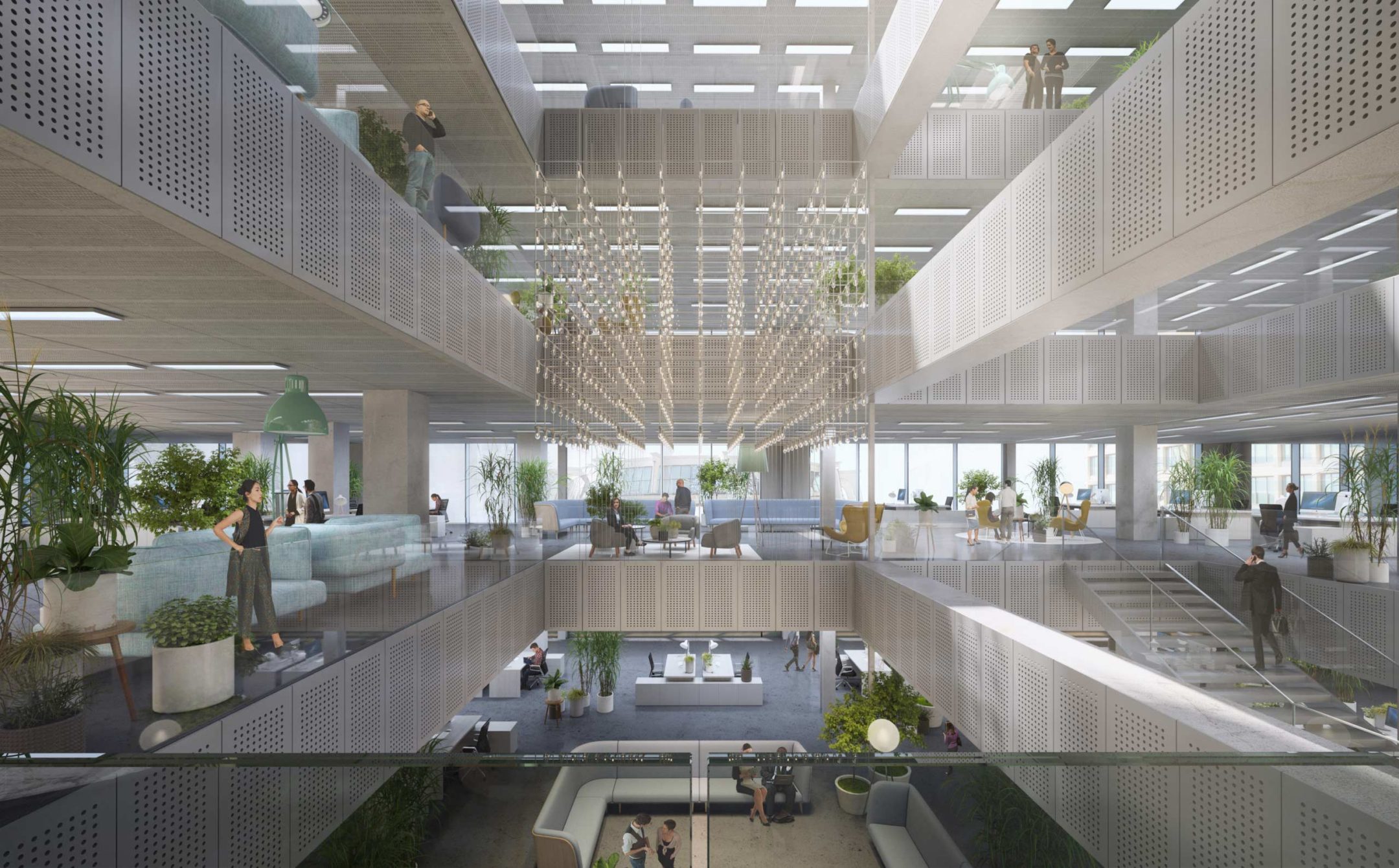 Offices
The large, impressive office floors in the low-rise section of The Modernist reach out above the plinth to actively connect the workplaces with the street life below. Their huge windows reinforce the sensation of working in the heart of the city.
more about offices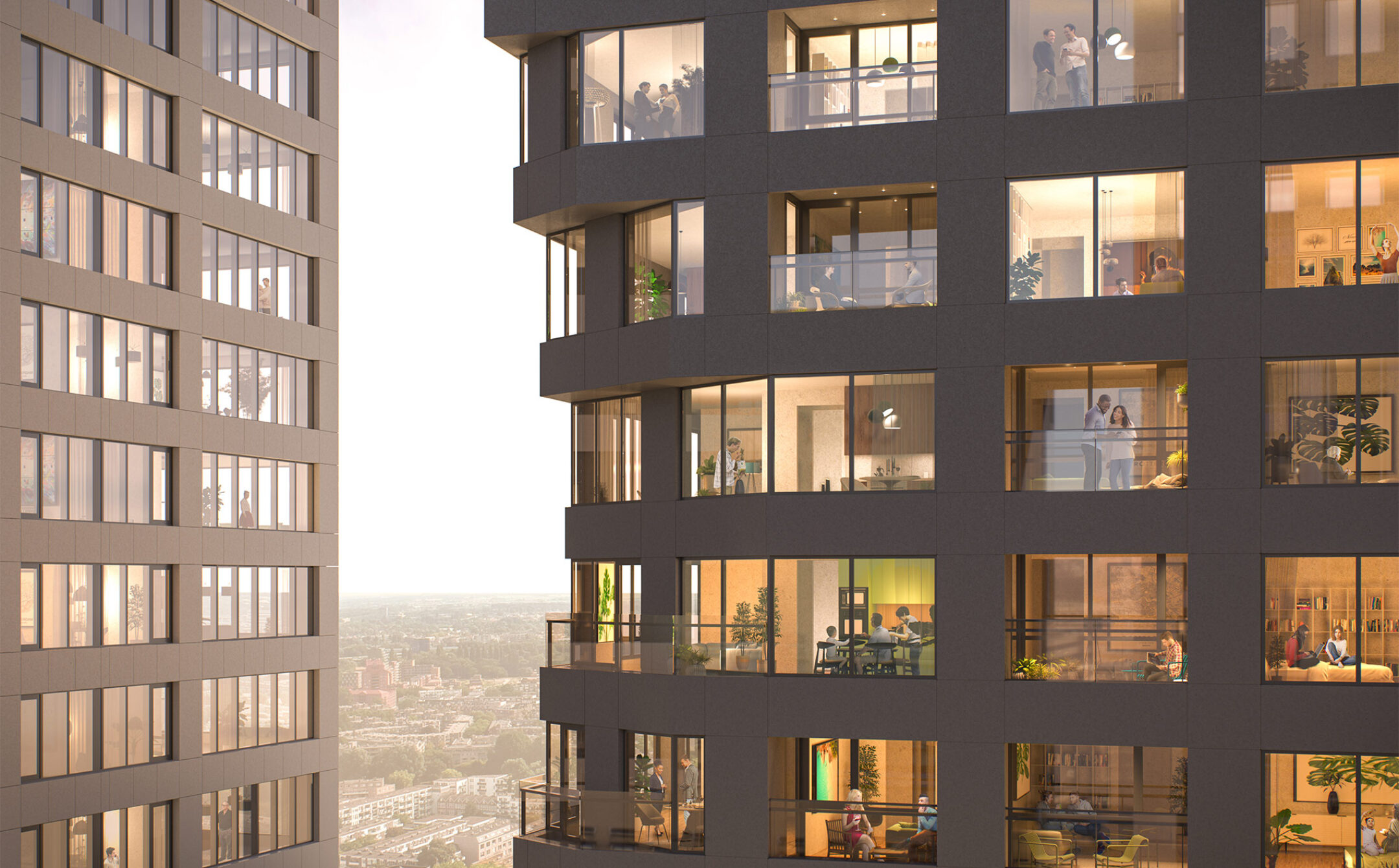 Apartments
The Modernist combines working with living. Two towers house 369 apartments with marvelous views of the Rotterdam skyline.
more about apartments
Transparancy. Dynamism. Large surface areas. Flexibility. The space that  MVDRV has created in The Modernist is unique, whichever way you look at it.
Make the future
Entrepreneurial innovators, innovative entrepreneurs and all kinds of other individuals who dare to be distinctive deserve a place in The Modernist.
2021 - 2026
Project Forecast
Q2 2022:

Building permit is irrevocable

Q4 2022:

Groundwork

To be determined:

Completion
Q4 2022:

Groundwork

To be determined:

Completion